The mission of NashiDay is producing top quality livestock and pet food that controlled by the highest food safety standards all throughout the process, sourcing of the best raw materials to the delivery. We make sure that all our products are manufactured using our own infrastructure, automated production lines and standardised processes quality assured by IFS and of course at a competitive price. Our company is fully family owned, our goal is to combine the best of tradition and modern technology to produce high quality forage for backyard and intensive farming, for the fish food market and the dynamically growing pet food industry. We manufacture both wet and dry pet food with private label option to adapt our clients' every need.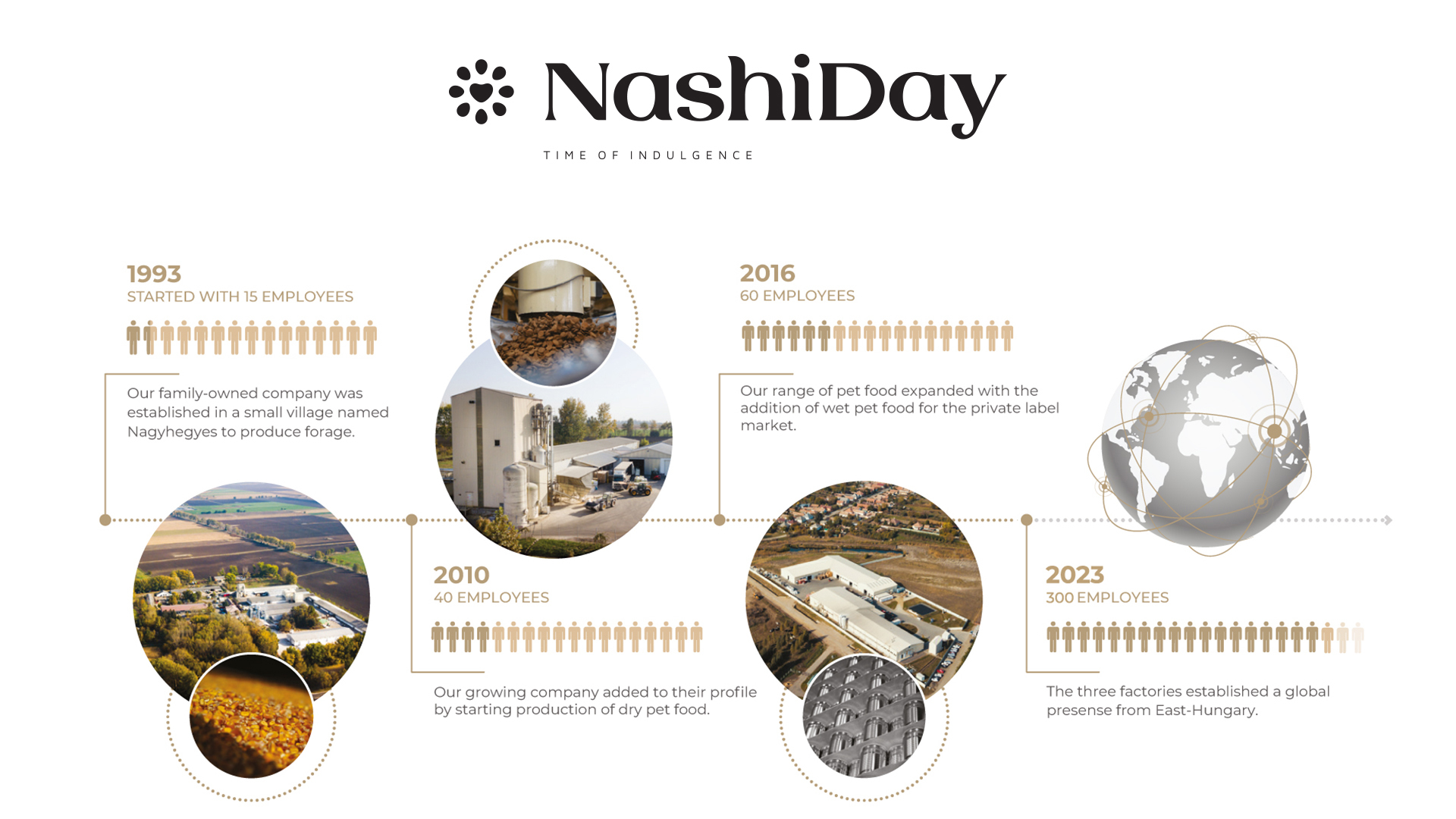 As a socially responsible company, we work closely and successfully with the local government of Nagyhegyes town in order to maintain the wellbeing of the community and environment and to sustain its development.
We put strong emphasis on continuous research and developments; thanks to this, the NashiDay is one of the most innovative livestock and pet food manufacturers in Hungary, connected with a wide and growing network all across Europe and further afield.